Cameron was blamed for the pledge to restore green regs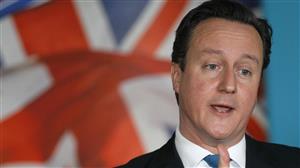 The Prime Minister of the UK was criticized after he vowed to change 'green regulations' for the lowering of the energy bills. The STA announces that the degree of public debate regarding clean energy is 'frustrating.'
The STA, a UK trade body the Solar Trade Association, talked about the consequences regarding the 'reactionary' nature of the political debate set off by David Cameron's comments about 'rolling back green regulations.'
The leader of the Tory-Lib Dem coalition government, at Wednesday's weekly Prime Minister's questions promised to lower the 'green levies' that come with the household energy bills. He also talked about introducing a higher level of competition between energy dealers to lighten the burden on households.
The Prime Minister did not succeed to give additional details when he was inquired about the questions addressed by the STA's spokespersons Labour leader Ed Milliband and Leonie Greene that said "To say they (green taxes) are going to be rolled back is pre-judging a review into green levies announced by the government recently," said Greene, "although, that said, there seems to be no consultation related to that review. It's very frustrating for the industry, all this reactionary stuff, the level of the political debate is quite frustrating and doesn't help investors."
Greene also announced coalition government partners the Lib Dems had quickly distanced themselves from Cameron's comments on green regulations.
"Nick Clegg said the Lib Dems were very annoyed by David Cameron's statement," added Greene, "and they said nothing will be rolled back and he doesn't understand what the Prime Minister means. The good thing to come out of this debate is that people in the UK – who consistently support solar in polls – are starting to understand that the so-called green levies applied to energy bills are not solely related to renewables obligations and FIT schemes."
Moreover, "renewables-related levies are actually only about a third of the amount added to bills, the rest is taken up by programs like the ECO scheme to improve the energy efficiency of vulnerable households as well as the EU levy to finance its ETS (emissions trading scheme)."
The prime Minister was also criticized by Renewable Energy Association. Dr Nina Skorupska, the chief executive believes that "David Cameron must clarify which levies he is looking to roll back and how, or risk severely undermining investor confidence at a time when this country desperately needs investment in new low carbon capacity. Renewables policy makes up only 3% of average bills overall. It is the ever-increasing cost of gas which has been the main cause of rising bills in recent months and years."
On the other hand the UK government's Department of Energy and Climate Change (DECC), report: "This review will be led by OFGEM (the Office of Gas and Electricity Markets) in conjunction with the OFT (Office of Fair Trading) and drawing on the expertise of the new Competition and Markets Authority, when it comes into existence. The details will be developed by the regulators and we do not want to prejudice that, but the assessment may look at prices, profits, barriers to new entrants and how easy it is for customers to get the best deal. DECC will come forward with further details shortly."
Cameron was blamed for the pledge to restore green regs

,
Short URL: https://solar-magazine.com/?p=3230
Posted by
admin
on Oct 28 2013. Filed under
_featured slider
,
Energy Market
,
Europe
,
Market News
,
Solar PhotoVoltaics
. You can follow any responses to this entry through the
RSS 2.0
. You can leave a response or trackback to this entry