The lowest module price in UK solar industry needs to be malleable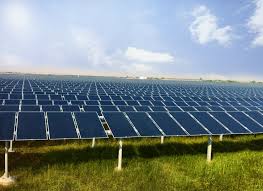 The deal between EU and China regarding the solar panel prices should have been over by now, the minimum price should be lower, and the government of the UK should, soften the blow of 'Brussels' meddling as the Solar Trade Association announces.
The STA , a solar trade body, disagrees with the ongoing situation between the two continents, regarding solar panel imports.
The EU trade commissioner, Kerel De Gucht, confirmed that a settlement has been made. This decision is about a minimum price for Chinese modules but also about an annual volume cap on imports to the EU, as STA reports. They also believe the Uk government must constrain it's support policy for the sake of solar projects in the country.
The STA also says the if the minimum price for Chinese modules , €0.56 per watt, is also applied to the UK the existing projects might not be economic.
Moreover, in a press release they asked that the duration of Brussels agreement to be shortened for a better fluctuation of the minimum price.
"Thank God we've moved a long way from the original proposals, which were truly appalling and without justification" as STA chief executive Paul Barwell announced.
"However, we're concerned the deal reached by China and the commission will ultimately achieve little, as German manufacturers are unlikely to be able to compete long-term with the Asian giants. Meanwhile in the short term, the proposals could do real damage to the U.K. downstream solar industry and to national deployment levels. They leave the U.K. non-domestic solar industry in a very difficult position, when in fact the U.K. is one of the major EU growth markets, and ought to remain so", he added.

"It would make little sense from a public value-for-money perspective for the U.K. government to allow the solar industry to grind to a halt because of Brussels' meddling" STA PV specialist Ray Noble concluded.
Roxana Moraru
The lowest module price in UK solar industry needs to be malleable

,
Short URL: https://solar-magazine.com/?p=3026
Posted by
admin
on Jul 31 2013. Filed under
_featured slider
,
Asia
,
Energy Market
,
Europe
,
Market News
,
Solar PhotoVoltaics
. You can follow any responses to this entry through the
RSS 2.0
. You can leave a response or trackback to this entry