Drastic cuts for Bulgarian green electricity producers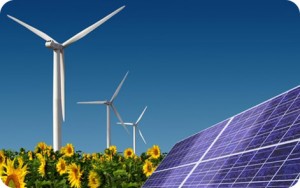 In Bulgaria, the support for the production of electricity from renewable energy sources has been drastically reduced.
Seems that energy regulator DKEVR (english: SEWRC) has retroactively cut feed-in tariffs for electricity from PV and wind generation sources.
SEWRC based its decision from 14 September on requests from network operators to temporarily increase access prices to the transmission grid.
According to the energy regulator, expenditures of the electricity networks have massively increased due to the great number of new renewable energy sources feeding into the grid. In order to cover the costs, remuneration per kWh fed into the grid by renewable power sources had to be reduced.
Renewable electricity producers' associations characterised the commission's decision of September 14 as illegal and demanded its withdrawal. The reason would be that the cuts contradicted the renewable energy law, guaranteeing investors fixed prices over long time periods.
According to the Bulgarian Wind Energy Association (BGWEA), "The drastic cuts will push the majority of all existing renewable energy projects into bankruptcy, as with income losses of 10 % to 39 % most projects will not be able to make their loan repayments anymore. This means that several billion Leva worth of domestic and foreign investment along with hundreds of newly created jobs have been destroyed overnight."
Moreover, due to the retroactive cuts the Bulgarian banking system would run the risk to end up with a massive amount of bad loans on its books.
The branch is appealing against the decision in Brussels. The European Wind Energy Association (EWEA) has expressed its protest in a letter to EU Energy Commissioner Günther Öttinger.
At the same time, renewable energy producers in Bulgaria plan to increase pressure on the government. The Bulgarian PV Association (BPVA) has published an appeal that calls upon the members of the branch to meet for a protest meeting in front of the DKEVR building in Sofia on Monday 24, September at 9.30 local time.
Drastic cuts for Bulgarian green electricity producers

,
Short URL: https://solar-magazine.com/?p=2555
Posted by
solar-magazine.com
on Sep 22 2012. Filed under
_featured slider
,
INDUSTRY
,
Solar PhotoVoltaics
,
Wind
. You can follow any responses to this entry through the
RSS 2.0
. You can leave a response or trackback to this entry