Import charges for PV products will be raised up to 67.9% by August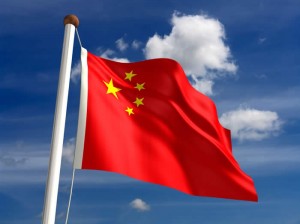 Further details regarding import charges have been released by the European Commission on the crystalline photovoltaic imports from China. By August, there is a possibility that Chinese companies will be confronted by contingent charges of an average 47.6% if they fail to reach an agreement with the EU.
Such measures will be taken on August 6 by the European Commission, who will set company specific charges that can range from 37.3 to 67.9% in case of failure in an agreement between the parts.
An equable tariff of 11.8% will be put into action starting from June 6 through August 5. This tariff applies to all companies concerned.  The guidelines introduced in March making it necessary to record imports will be halted because of the anti-dumping duty.
Announced on Wednesday in the Official Journal of The European Union, granted by the EU Regulation 513/2013, the initial import duties for China's crystalline solar trades are established in conformity with "net free-at-Union-frontier price, before duty." Thus, these imports are "subject to the provision of a security equivalent to the amount of the provisional duty" before their release into the EU.
Lower duty rates will be granted to those companies that have stood up for EU investigations and have lower dumping allowance.
According to the EU regulation, companies that have supported EU investigations and that have lower dumping margins as well as lower injury margins for EU manufacturers will face lower duty rates.
As a consequence, Trina affronts an import duty rate of 51.5%; Jinzhou, a rate of 38.3%; Suntech 48.6%; Yingli 37.3%; 51.5%; LDK 55.9%; JA Solar 58.7%; and Delsolar an import duty rate of 67.9%.
Not only products made in China but also those exported by the country, such as crystalline photovoltaic modules, cells and wafers will face these taxes.
For 130 other companies that are part the EU investigation and are listed in the regulation annex, a preliminary duty of 47.6% will apply from Aug. 6. All other uncooperative companies with the EU investigation will be confronted with 69.7% import duties.
A concluding resolution will be made by the EU Council of Ministers on the level, likely to be sustained and be held valid in the subsequence of import charges on December 5 through the EU affiliated countries. In regard to the retroactive administration of anti-dumping control, no decision has been made yet.
Roxana Moraru
Import charges for PV products will be raised up to 67.9% by August

,
Short URL: https://solar-magazine.com/?p=2921
Posted by
admin
on Jun 7 2013. Filed under
_featured slider
,
Asia
,
Europe
,
Market News
,
Solar PhotoVoltaics
. You can follow any responses to this entry through the
RSS 2.0
. You can leave a response or trackback to this entry