How to build a solar powered camera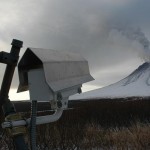 Everyone's dream is a solar powered camera. The best way a camera has continuous electric supply is with solar panels, harnessing uninterrupted wireless data support.

Difficulty level: Moderate
Time Required: At least 5 to 6 hours

Resources required
1. Webcam
2. Wires
3. 12V rechargeable battery
4. Hammer
5. Drill
6. Screw and Screw driver
7. Solar Panel
8. Central hub/ Computer
Estimate cost: $100 to $500
Instructions
1. You can choose any wireless camera that you may find, powered by 12-volt battery.
2. An important criterion is the battery selection. You need to buy a long storage battery to make the operation continued in long wintery nights with reduced daylight. If the camera consumes  60 watts per day then you need to have at least 6 Amp-hours of backup from your 12 V battery.
3. The third step is to chose the solar panel. The power captured by solar panel will be used to recharge the battery. Buy the solar panel according to your light conditions. In open space with lot of sunlight hours, you can buy a solar panel of 5-10 W or you have to purchase a solar panel with high power capturing facilities.
4. Now you can start assembly the battery. You need to connect the  battery to the webcam. You can use the drill, hammer and screws to fix the whole assembly. If you are assembling it in rainforest, it is better to have solar panel mounted above the canopy of the forest. In ranches, a place above camera or anywhere inside your property is good enough as long as it is getting enough sunlight.
5. Next – mount the camera on either a tree or a pole with help of metal L brackets. You also need to mount the control box and battery in such a way that it do not get wet.
6. Connect the webcam wirelessly with your computer or central monitoring facility. When everything is ready, let the battery charge for day before the whole assembly starts working with your battery with limited charging.
How to build a solar powered camera

,
Short URL: https://solar-magazine.com/?p=1842
Posted by
solar-magazine.com
on Nov 22 2011. Filed under
_featured slider
,
Africa
,
Europe
,
How to
,
INDUSTRY
,
Solar PhotoVoltaics
,
Technology
,
USA
,
WEB
,
WORLD
. You can follow any responses to this entry through the
RSS 2.0
. You can leave a response or trackback to this entry