PV wafer production would increase to 19% in 2013, according to recently released estimates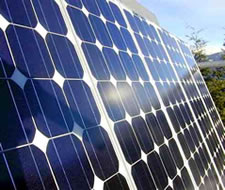 Because in Japan there is a growing demand for photovoltaic wafers, the 2011 wafer production levels will be reached again in 2013.
Despite its fall to 15% in 2012, photovoltaic wafer production increase to 19% this year, the most recent data provided by Wafer Supply Chain Quarterly and NPD Solarbuzz Polysilicon state that photovoltaic wafer production will increase to 19% this year, mostly because in Japan there is a growing demand for such products.
"Supported by attractive solar PV incentive rates, Japan will account for more than 10% of global PV demand in 2013," are the words of NPD Solarbuzz Vice President Charles Annis.
The progress of Japan in particular is said to urge the need for premium efficiency modules that use mono c-Si wafers.
"Multi c-Si wafer manufacturers are constantly improving casting approaches and developing new high-efficiency multi-wafers. Leading wafer manufacturers are now selling high-efficiency multi c-Si wafers with efficiencies as high as 18%, which is in the range of low end mono c-Si wafers, and thus helps maintain the competitiveness of multi c-Si based products," added the Vice President.
However, if the mono c-Si wafers would increase their market share in comparison to multi c-Si wafers, improvements in mono ingot production and module efficiencies are needed, informs NPD Solarbuzz.
To sum up NPD Solarbuzz predicts that by 2015, mono c-Si cell production will develop much faster than multi c-Si cell production, creating more applications.
Roxana Moraru
PV wafer production would increase to 19% in 2013, according to recently released estimates

,
Short URL: http://solar-magazine.com/?p=2847
Posted by
admin
on May 15 2013. Filed under
Asia
,
Technology
. You can follow any responses to this entry through the
RSS 2.0
. You can leave a response or trackback to this entry