Tiny generator powered by viruses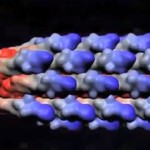 Scientists invent tiny generator powered by viruses.
Scientists have discovered that harmless viruses have the ability to turn themselves into energy harvesting beings in a far more environmentally friendly manner.
The boffins invented a virus-based postage stamp-sized generator that's able to power a small LCD by generating a quarter of the voltage produced by AAA batteries.
The viruses convert mechanical energy into electrical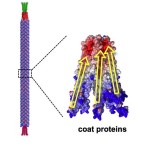 power, similar to the way PVs in solar panels transform sunlight into electricity.
scientists at the United States' Department of Energy have found that bone is able to demonstrate piezoelectric properties which led them to find out new ways of  developing piezoelectric materials.
They created a substance from a modified virus called M13 (bacteriophage) that attacks bacteria and is harmless to humans.When they used an electric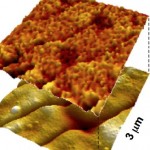 field on a film of M13, proteins that coat the virus twisted in response owing to the effect of piezoelectricity.
Films with M13s were then stacked on top of each other as well as between gold-plated electrodes. These were connected to an LCD through wires.When the films were tapped, 6 nanoamperes of electricity and 400 millivolts of potential were generated. That was enough to produce the number '1' on the LCD.
Now the development is still in progress.
Tiny generator powered by viruses

,
Short URL: http://solar-magazine.com/?p=2262
Posted by
solar-magazine.com
on May 16 2012. Filed under
_featured slider
,
INDUSTRY
,
MARKETING
,
Technology
. You can follow any responses to this entry through the
RSS 2.0
. You can leave a response or trackback to this entry