New on the market: the T-Series Panels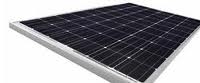 Centrosolar Canada announced the release of the new photovoltaic modules: T-Series photovoltaic
Engineered in Europe and manufactured in Ontario it is designed for residential and also for commercial applications.It is designed for optimum capture of available sun to generate very high efficiency of power.
Centrosolar Canada's T-Series is available in two versions: 60 cell and 72 cell. They are designed to rezist when it comes for harsh weather as snow, storm, ice, hail, high humidity and the intense thermal fluctuation associated with Canadian weather patterns.
T-Series Panels are made with high-quality materials, including top-branded EVA and high-transmittance glass for maximum durability and performance over the life of the installation. The modules are powered by monocrystalline and polycrystalline high-efficiency silicon cells, providing higher power output per module: up to 255Wp and 300Wp.
One of the benefits of the Centrosolar T-Series is its certification to withstand hail impact. wind and snow loads up to 5.4n/m.The Centrosolar T-series provides a tolerance rating of 0/+4.99W, which translates into more power out of the 255W and 300W module per DC wattage than other comparably rated modules.
The T-Series is also offered as part of Centrosolar Canada's CentroPack System that provides installers with a turnkey system, pre-packaged with all the components  needed to install an approved residential or commercial roof-top PV system.
The CentroPack contains the T-Series panels, mounting systems, inverters and all the electrical and other hardware needed. Site plans, wiring diagrams and mechanical and structural details are also available as required.
New on the market: the T-Series Panels

,
Short URL: http://solar-magazine.com/?p=1907
Posted by
solar-magazine.com
on Apr 7 2012. Filed under
_featured slider
,
Canada
,
INDUSTRY
,
Market News
,
Solar PhotoVoltaics
,
Technology
. You can follow any responses to this entry through the
RSS 2.0
. You can leave a response or trackback to this entry