China hits again – Ten PV power plants across Tibet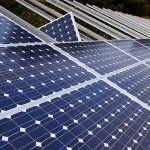 Tibet will become China's leading solar power base, because China plans to install there 10 photovoltaic power plants by end of this year.
The total capacity of these power plants will be more 100 MW, to support China's ever-increasing power demand.

With a total investment of 2 billion yuan ($308 million), China's ambition is almost achieved, 5 million kilowatts installation capacity by 2015 and 20 million kilowatts by 2020.
According to a report from National Energy administration (NEA), China's domestic solar power demand is around 5,00,000 KW a year.
The region's installed 9 MW PV power plants; it means 13 percent of China's power demand is met.
Construction of the new plants begun, including a 30-megawatt solar photovoltaic generation plant in Xigaze Prefecture, about 3 km northwest of Tibet's second largest city Xigaze.
Tibet has a lot of solar energy resources, with an average 3,000 hours of solar radiation annually, or about 6,000 to 8,000 mega joules per square meter.
Tibet's solar power helped save at least 162,800 tons of coal equivalent last year.
Solar energy is used in abundance in Tibetan families: with nearly 400,000 solar stoves installed in Tibetan kitchens, 10,000 square meters of homes being heated by solar energy and 200,000 households relying on solar energy for lighting.
China hits again – Ten PV power plants across Tibet

,
Short URL: http://solar-magazine.com/?p=1319
Posted by
solar-magazine.com
on May 13 2011. Filed under
_featured slider
,
Analysis & Features
,
Asia
,
BUSINESS
,
Energy Market
,
INDUSTRY
,
Market News
,
MARKETING
,
Solar PhotoVoltaics
,
WORLD
. You can follow any responses to this entry through the
RSS 2.0
. You can leave a response or trackback to this entry