New study regarding sustainable biomass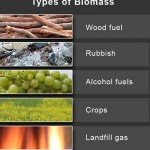 More efficient land use could see England produce enough biomass to meet around four per cent of current UK electricity demand without affecting environmental sustainability or food production.
That is the conclusion of a major new study funded by the UK Energy Research Centre examining the potential of planting short rotation energy crops on unused agricultural land.
It suggests that growing lignocellulosic crops such as willow and poplar on marginal land could yield 7.5 million tons of biomass, of which the South West and North West could produce around a third.
The researchers said that converting marginal land to biomass plantations would not only be sufficient to generate approximately four per cent of current UK electricity demand, but would meet approximately one per cent of total energy demand, including heat.
This would represent a considerable increase on today's levels, whereby dedicated energy crops account for less than 0.1 per cent of UK electricity, despite biomass being listed in 2009's Renewable Energy Strategy as having "an important role" in meeting government targets of sourcing 30 per cent of electricity, 12 per cent of heat and 10 per cent of transport energy from renewable sources by 2020.
The use of biomass and biofuels has been hindered by fears over sustainability, EU standards which the UK government has failed to enact, and concerns that using land for energy crops damages food supplies.
But the paper said that new technology will mean that fuels can increasingly be produced from short rotation lignocellulosic crops without affecting food production because the trees can be grown on poor quality agricultural land – unlike current cellulosic biofuels typically derived from wheat and maize.
Source: www.businessgreen.com
New study regarding sustainable biomass

,
Short URL: http://solar-magazine.com/?p=890
Posted by
solar-magazine.com
on Apr 6 2011. Filed under
_featured slider
,
Analysis & Features
,
Biomass
,
BUSINESS
,
Europe
,
INDUSTRY
,
WORLD
. You can follow any responses to this entry through the
RSS 2.0
. You can leave a response or trackback to this entry