Tar sands – the future of biofuel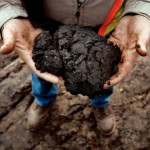 The European Union is expected to debate delayed proposals in the coming months on how it will promote greener fuels, in a move that could effectively blacklist tar sands and oil shale from the bloc.
Climate Change Commissioner Connie Hedegaard confirmed last week that a plan on how the bloc will cut transport fuel emissions six per cent by 2020 will recognise that oil from tar sands emits more greenhouse gases (GHG) than conventional oil.
The commission had been expected to make a proposal at the end of last year; however, the plan was delayed by an internal debate about whether to give a separate GHG value to tar sands.
A study recently released by the Commission found the average GHG intensity of tar sands fuels to be 23 per cent higher than conventional fuels.
As the world's largest source of the controversial energy source, Canada has reportedly been lobbying the commission and member states intensively to block the EU proposals, fearing a move to penalise tar sands would result in reduced exports.
Hedegaard said last week that a proposal "could be discussed with the member states in the coming months", but insisted the GHG values identified in the report will be subject to a limited peer review.
"Without prejudging the outcome of the peer review process and the subsequent commission internal consultation, it is the commission's intention at this stage to present a draft implementing measure to the relevant regulatory committee that will include default values both for oil sands and for oil shale, as well as for other unconventional fuels such as coal to liquids and gas to liquids," she said.
Hedegaard's announcement was welcomed by a coalition of green groups led by the Co-operative and backed by Labour MEP for Yorkshire and the Humber Linda McAvan, urging the EU treat tar sands differently in the Fuel Quality Directive in order to stop tar sands fuels entering the bloc.
Source:www.businessgreen.com/bg/news/2037761/eus-green-fuel-law-identify-tar-sands-emissions-hedegaard
Tar sands – the future of biofuel

,
Short URL: http://solar-magazine.com/?p=621
Posted by
solar-magazine.com
on Mar 28 2011. Filed under
_featured slider
,
INDUSTRY
,
Legislation
. You can follow any responses to this entry through the
RSS 2.0
. You can leave a response or trackback to this entry