Solid-oxide fuel cells technology – a work in progress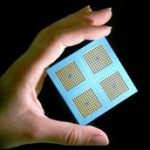 A team of researchers at the Harvard School of Engineering and Applied Sciences that is headed by Sriram Ramanathan is working on developing fuel cells. If Ramanathan is to be believed, the solid-oxide fuel cells the visionary and specialist in the field is making along with other scientists, will become a highly sought after technology in days to come.
The solid-oxide fuel cells that are capable of replacing fossil fuel with pollution less fuel are generated with the use of the plentiful fuel resources and low operating temperatures, along with some material that is of low cost, and some other small devices.
In their research paper that Ramanathan published along with Bo Kuai Lai, a Research Associate at SEAS, and Ph.D. candidate Kian Kerman, they have explained how they oxidize the fuel so that a current of electrons can be generated back towards the cathode. This fuel is oxidized through oxygen ions that travel towards the anode from the cathode through the electrolyte. In this way chemical energy is converted into an electric current to make fuel cells function.
Though even they realize that making fuel cells practical and affordable is going to take some time, the two studies that have been printed in the Journal of Power Sources recently, the research team of Ramanathan has pointed out that the technology may reach the market earlier than expected due to advancement in solid-oxide fuel cells technology.
Source: www.alternative-energy-news.info/ramanathans-solid-oxide-fuel-cells/
Solid-oxide fuel cells technology – a work in progress

,
Short URL: http://solar-magazine.com/?p=484
Posted by
solar-magazine.com
on Mar 22 2011. Filed under
_featured slider
,
INDUSTRY
,
Technology
. You can follow any responses to this entry through the
RSS 2.0
. You can leave a response or trackback to this entry