Electricity provided by thermo-chemical technology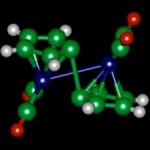 MIT researchers are hopeful of capturing and releasing solar energy with the help of thermo-chemical technology. Scientists were already working on this technology in seventies but this project was aborted due to its expensiveness and termed as too impractical to achieve. But MIT researchers are now gearing up to take this thermo-chemical technology that is supposed to convert solar energy into electrical energy.
Currently we depend on the photovoltaic cells that transform light energy into electricity. Thermo-chemical technology is a bit different. It traps the solar energy and stores it in the form of heat in molecules of chemicals. This heat energy can be converted and utilized by humans whenever the need arises. What happens in a conventional solar system is that heat gets leached away over time but when, heat is stored using the thermo-chemical fuel it remains stable.
Jeffrey Grossman is the associate Professor of Power Engineering in the Department of Materials Science and Engineering. According to him this chemical-electrical process makes it possible to produce a "rechargeable heat battery" that can repeatedly store and release heat gathered from sunlight or other sources. In principle, Grossman said, when fuel made from fulvalene diruthenium is stored, heat is released, and it "can get as hot as 200 degrees C, plenty hot enough to heat your home, or even to run an engine to produce electricity."
Source: www.alternative-energy-news.info/mit-thermo-chemical-solar-power/
Electricity provided by thermo-chemical technology

,
Short URL: http://solar-magazine.com/?p=414
Posted by
solar-magazine.com
on Mar 20 2011. Filed under
INDUSTRY
,
Technology
. You can follow any responses to this entry through the
RSS 2.0
. You can leave a response or trackback to this entry