Reduced energy tax for biomass fuels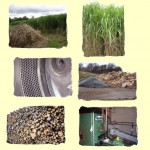 Commissioner Algirdas Semeta is expected to present a proposal to revise the Energy Taxation Directive,
in a bid to create a new EU framework for CO2 taxation which could increase levies on carbon-intensive coal and reduce the tax burden on low-carbon bioethanol.
The proposed increase in taxes on carbon-intensive fuels would be phased in, eventually resulting in a five-fold increase in taxes on coal to €0.15 per gigajoule of energy.
Meanwhile, biomass fuels would pay a reduced energy tax and be exempt from the carbon tax, on the grounds that carbon released by burning biofuels should be offset by the carbon absorbed when plants grow. The draft document also proposes that only the most sustainable biofuels should benefit from the tax break, ruling out some of the more controversial biofuels, which demand too much land and compete for food grains.
Commissioners are expected to debate the proposals before the summer break and, if approved, the new regime would be phased in between 2013 and 2020. Semata has previously tried to overhaul the fuel tax legislation, but the debate was postponed amid concerns about the impact on industry.
In particular, countries are concerned about the risk of carbon leakage, whereby carbon-intensive industries relocate their businesses to areas with no taxes on pollution.
However, Semeta insists that any overhaul to the directive is aimed at boosting the economy by encouraging new industries and driving green innovation.
Despite historical opposition from some countries (including the UK) to EU involvement in tax policy, Semeta hopes the overhaul would be welcomed by countries suffering from financial woes as an opportunity to restructure their tax systems in a more "growth-boosting, job-friendly way".
Source: www.businessgreen.com/bg/news/2033957/eu-plots-greener-fuel-levy-increased-coal-taxes
Reduced energy tax for biomass fuels

,
Short URL: http://solar-magazine.com/?p=260
Posted by
solar-magazine.com
on Mar 15 2011. Filed under
_featured slider
,
Biomass
,
Europe
,
INDUSTRY
,
Legislation
,
WORLD
. You can follow any responses to this entry through the
RSS 2.0
. You can leave a response or trackback to this entry