Commission urges Italy to comply with EU environmental legislation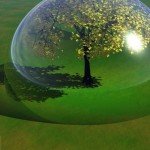 The European Commission is asking Italy to comply with EU rules to ensure that a rehabilitation project on a former chemicals site in the Liguria region does not pose risks to health or the environment. So far Italy has failed to satisfactorily address the issue. On the recommendation of EU Environment Commissioner Janez Potočnik, the Commission is therefore sending a reasoned opinion. Italy has two months to reply. In the absence of a satisfactory response, the Commission may refer the case to the European Court of Justice.
The case concerns the rehabilitation of a former industrial area in Cengio that included a landfill of contaminated soil and hazardous waste. Under Directive 85/337/EEC (the Environmental Impact Assessment Directive) projects likely to have significant effects on the environment by virtue of their nature, size or location, must undergo an assessment of their  before consent is given for development. An environmental impact assessment is mandatory for waste disposal installations for the landfill of hazardous waste. However, the rehabilitation project was approved by the Italian authorities without undergoing such an assessment.
As this site is not recognised as a landfill or as a rehabilitated landfill, this may also mean that the strict requirements of Directive 1999/31/EC on landfill waste (the Landfill Directive) for the protection of environment and human health have not been followed.
Landfills containing hazardous waste can be extremely harmful for the environment and public health, as poisonous chemicals can leach into local groundwater. They therefore need to be carefully built, managed and monitored before and after closure, in compliance with the Landfill Directive.
The Commission sent Italy a letter of formal notice on 9 October 2009 highlighting the need to ensure that this category of potentially harmful projects is authorised, executed and monitored after completion in full compliance with both the Environmental Impact Assessment and the Landfill Directives. As Italy has failed to satisfy the Commission that the necessary requirements to protect human health and the environment have been fulfilled, a reasoned opinion is being sent.
Under the Environmental Impact Assessment Directive, possible impacts of projects on the environment are identified and assessed before projects are allowed to begin. This enables planners to adjust projects and minimise negative impacts before they actually happen.
The Landfill Directive aims to prevent or reduce the adverse effects of landfill waste sites on the environment, in particular on surface water, groundwater, soil, air and human health, and sets strict guidelines for the management of sites.
Source: europa.eu/rapid/pressReleasesAction.do?reference=IP/11/307&format=HTML&aged=0&language=EN&guiLanguage=en
Commission urges Italy to comply with EU environmental legislation

,
Short URL: http://solar-magazine.com/?p=188
Posted by
solar-magazine.com
on Mar 14 2011. Filed under
_featured slider
,
Europe
,
INDUSTRY
,
Legislation
,
WORLD
. You can follow any responses to this entry through the
RSS 2.0
. You can leave a response or trackback to this entry