Renewable energy: the promotion of electricity from renewable energy sources
The European Union is creating a Community framework for promoting renewable energy sources for electricity production. It is setting an objective for renewables of a 21% contribution to electricity production and is laying down specific measures relating to evaluation of the origin of the electricity, connection to the grid and administrative measures, among others.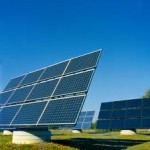 ACT
Directive 2001/77/EC of the European Parliament and of the Council of 27 September 2001 on the promotion of electricity from renewable energy sources in the internal electricity market
SUMMARY
The promotion of electricity from renewable energy sources (RES) is a high European Union (EU) priority for several reasons, including the security and diversification of energy supply, environmental protection and social and economic cohesion.
The Directive follows up the 1997 White Paper on renewable energy sources which set a target of 12% of gross inland energy consumption from renewables for the EU-15 by 2010, of which electricity would represent 22.1%. With the 2004 enlargement, the EU's overall objective became 21%. The Directive also constitutes an essential part of the package of measures needed to comply with the commitments made by the EU under the Kyoto Protocol on the reduction of greenhouse gas emissions.
European companies are currently among the world leaders in developing new technologies connected with RES electrici. The Directive aims to give a boost to stepping up the contribution of these energies while respecting the principles of the internal market.
The Directive concerns electricity produced from non-fossil renewable energy sources such as wind, solar, geothermal, wave, tidal, hydroelectric, biomass, landfill gas, sewage treatment gas and biogas energies. The definitions in Directive 96/92/EC concerning common rules for the internal market in electricity are also applicable to this Directive.
The Member States which joined the EU in 2004 must apply the provisions of Directive 2001/77/EC on producing electricity from renewable energy sources. Their Accession Treaty sets national indicative targets for the proportion of electricity produced from RES (RES-E) in each new Member State the result of which is an overall objective of 21% for the EU-25.
The Member States must adopt and publish, initially every five years, a report setting the indicative Member State targets for future RES-E consumption for the following ten years and showing what measures have or are to be taken to meet those targets. The Member State targets must take account of the reference values set out in the Annex to the Directive for Member States' indicative targets concerning the share of electricity produced from renewable energy sources in gross electricity consumption in 2010. They must also be compatible with all the national commitments entered into as part of the commitments accepted by the Community in Kyoto.
Source: ec.europa.eu/energy/renewables/index_en.htm
Renewable energy: the promotion of electricity from renewable energy sources

,
Short URL: http://solar-magazine.com/?p=128
Posted by
solar-magazine.com
on Mar 9 2011. Filed under
_featured slider
,
Europe
,
INDUSTRY
,
Legislation
,
WORLD
. You can follow any responses to this entry through the
RSS 2.0
. You can leave a response or trackback to this entry